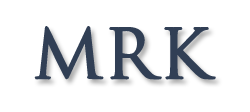 Munster Robe & Kitchens
Space for Living
Custom Designers
We custom design and install tailor-made sliding wardrobes & kitchen solutions to suit individual situations.
Problem Solvers
Staff at Munster Robe & Kitchens love a challenge. We provide solutions to remedy problem areas within your home.
Customer Support
Happy customers are our number one concern. We provide a full 10 year guarantee and fix or replace any unsatisfactory components.
Brain Brosnan
Owner, Munster Robe & Kitchens
Welcome to Munster Robe and Kitchens. My name is Brian Brosnan, a carpenter by trade for over 30 years, I founded the company in 2007 to provide quality  sliding wardrobes to customers throughout Munster. Over the years we have designed and installed hundreds of sliding wardrobes and expanded our range to include custom Kitchens.

Munster Robe and Kitchens deliver every time with professional design and installation to suit any situation. Whether you're looking to create more "Space for Living" in the home, organising an office or building your dream kitchen, I guarantee we will provide you best value for money.
I look forward to helping you give your home the make-over it deserves.
Sincerely yours, Brian