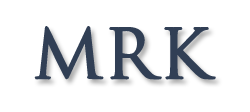 Munster Robe & Kitchens
Space for Living
Guarantee
What's Covered?
Munster Robe 10 Year Guarantee
Design
Your sliding wardrobe will be designed by an experienced and competent designer with a minimum of 10 years experience.
Materials & Manufacture
We use only high quality materials to manufacture your Furniture ensuring you a lifetime of trouble free use.
Your Furniture will be manufactured in a purpose built facility by experienced trades-people who understand the process from start to finish. Everybody works to the same high standards.
Installation
Your wardrobe will be installed by and experienced installer who will operate to the highest standards ensuring you furniture is free from any defects in material, design or installation.
In Short
For the next 10 Years if there are any problems  as a result of faulty materials or poor workmanship, let us know as soon as possible and we will put it right.
Three easy steps to better living space!
Visit the showroom for a free consultation. 
We're at Manor, Mile Height, Killarney Road, Tralee.