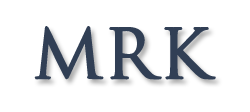 Munster Robe & Kitchens
Space for Living
Sliding Wardrobes crafted by Munster Robe & Kitchens
These are just a few of the many sliding wardrobes we have created.
Visit Munster Robe and Kitchen's showroom to see and experience working examples of available sliding wardrobes styles and accessories.
Three easy steps to better living space!
Visit Our Showroom
Visit us for a good look at our work samples. Displays include sliding wardrobes, and full kitchens. Free consultation service.
Call to us at Manor, Mile Height , Killarney Road, Tralee. v92 nc03